Jeff Daniels - Director
Jeff has been a commercial real estate broker and developer with Buyers Realty for twelve years, and an active member of the Iowa Contingency Planners since 2002. He is also a co-owner and co-founder of an ultrasecure, hardened data colocation facility called the InfoBunker, which has been in operation near Ames since October 2006. InfoBunker is a member of the Safeguard Iowa Partnership.
Jeff has been a member of the Real Estate Information Sharing and Analysis Center through his professional real estate affiliations since 2003. The Real Estate ISAC is a public-private partnership between the U.S. real estate industry and federal ucture Committee since 2003.
Homeland Security officials. Jeff has also served as a volunteer member of the Iowa Homeland Security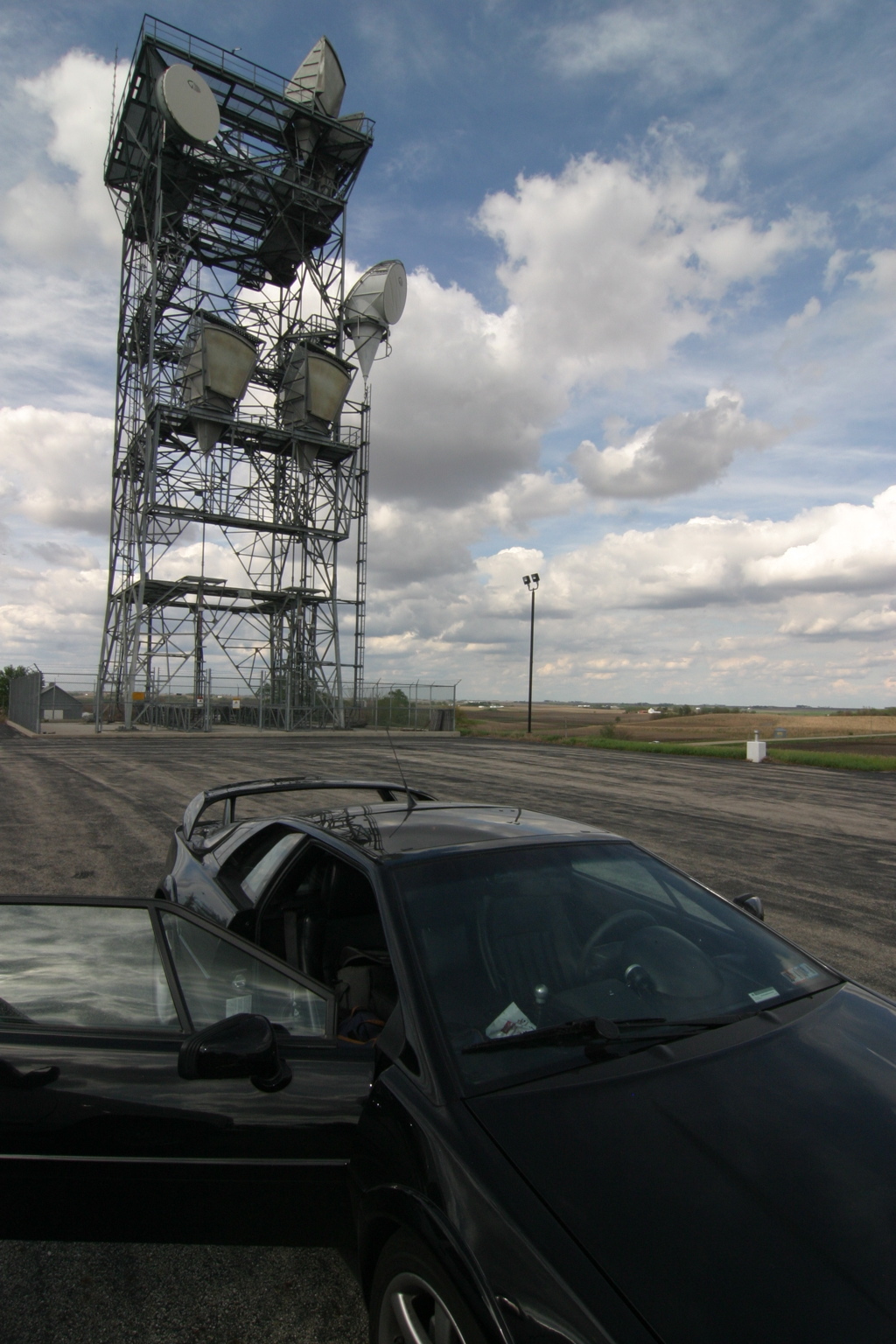 I
n the middle of a cornfield in the middle of Iowa, there is a data center.

Not just any data center. It's InfoBunker, probably the securest data center you're ever likely to find. It's built in a decommissioned Air Force bunker that once housed hardened military telecom equipment, as the giant radio tower that stands above the parking lot—and can be seen for miles around—attests. But that's pretty much all there is that can be seen by passersby, aside from a small entryway hut and some storage sheds and old wire spools on a patched, 60s-era parking lot. The facility extends five stories below ground, with multiple data floors, employee areas, and living quarters (the 24/7 staff doesn't see the sun very much).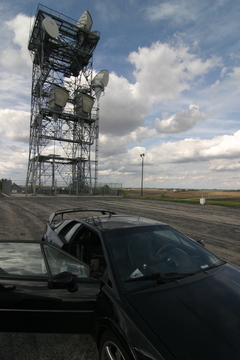 Because I'd mentioned InfoBunker in my book in the latest edition, on the recommendation of my tech editor, the president of InfoBunker invited me to stop by the place as I blew through Iowa on my trek to bring home my Lotus. I turned off 80 at Des Moines and made the slight hour-or-so detour to the site on the second day.

It's not my place to go into too much detail about what's housed in the bunker, as just to get inside under escort you have to agree to a strict no-photos policy (perfectly understandable); but suffice it to say that the simplex lock on the main hut door is only the very beginning. Many hardened, keycoded, and biometric-protected doors stand between the outside world and the NOC floors, including the self-sufficient power systems (six days' worth of diesel fuel; 17,000 gallons of water, for drinking and fire suppression; military-grade NBC air filtration). It's built to withstand a 20-megaton nuclear blast at 2.5 miles, according to the website, and I can believe it. Your data will be intact even if the rest of the Internet has been vaporized.

The photos on the website are mostly mock-ups, but I can vouch that they're not far off from reality, including the ultra-swank Critical Operations Room. The conference room is even better than the mock-up, in my opinion, with custom dark wood paneling and Japanese woodblock paintings and sculptures on the walls and tables. The staff is small, but it's dedicated to perfection in presentation, and even the bathroom tile is a high-grade rough-cut stone that brings to mind a national park visitor center. Though only employees and prospective clients are ever likely to see the inside of this place, it's aimed at the kind of clients who will appreciate the kind of attention to detail that my gracious subterranean hosts obsessively display.

From what I heard, this facility is only one of a few in the country that have been sold into private hands after being decommissioned, and the only one that has been turned into a data center. The operation is humming along with the first clients who have seen the importance of this kind of hosting, but the interested client list is a mile long, and these guys seem to have a corner on this rarefied and critical market—which might turn out to be less and less rarefied as more and more data-centric organizations realize what's at stake here. The best part is that the prices are really very reasonable...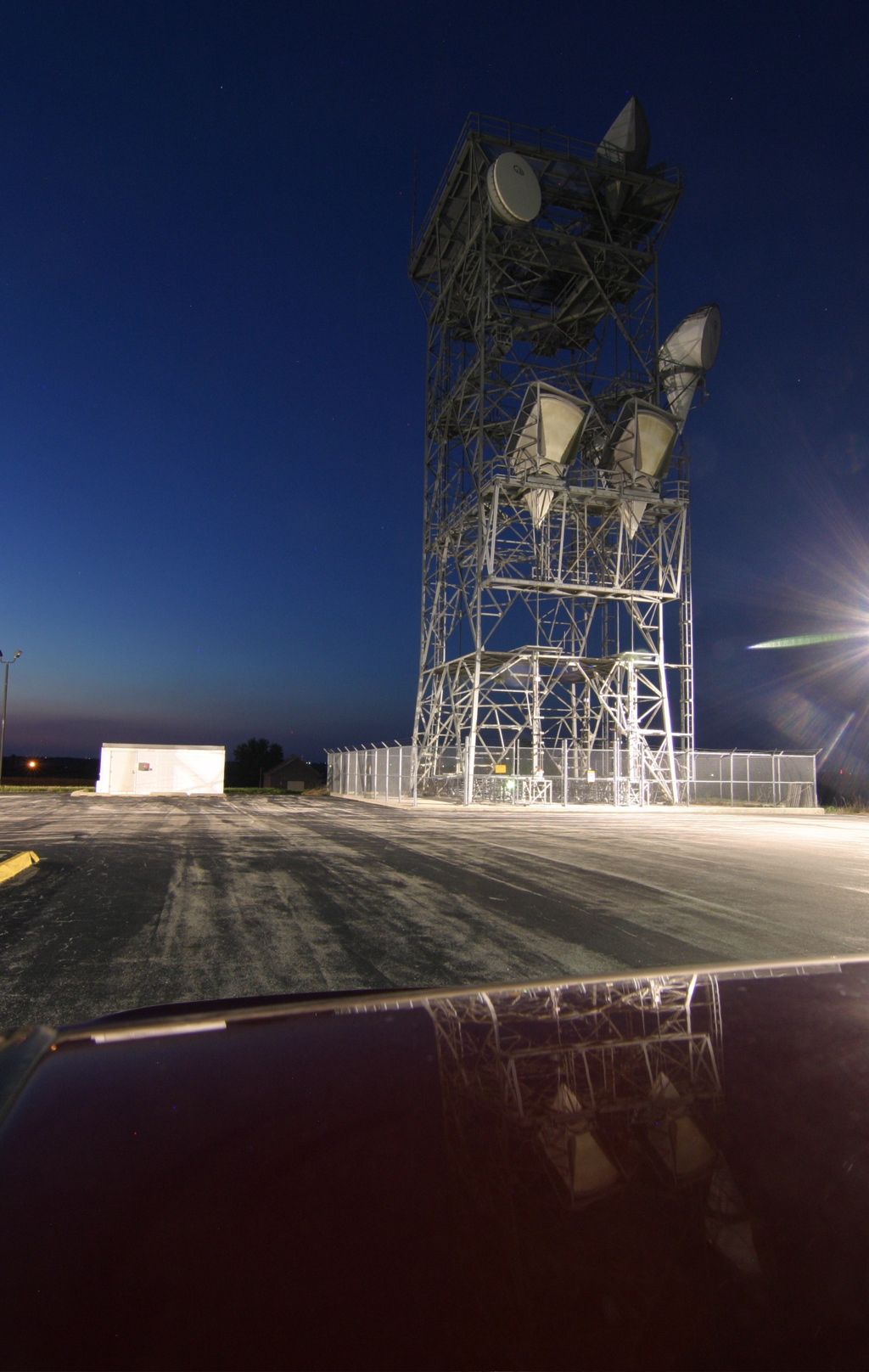 A radio tower over a military bunker in an Iowa cornfield is a pretty incongruous sight, and adding to the mix a black Lotus Esprit probably pegged the freak-o-meter for the area for a day or so. But it's all for real, and I'm happy to tell anyone who's in the market for ultra-secure data storage that these guys are the ones to go to.


Jason McGinnis In response to everyone who mentioned nukes and prices. We list the design structure of the building, realistically I doubt many will care after a full scale exchange if their e-mail still works. It is essential however to get across the full design of the structure because its hard to put into words otherwise without the basics like that. With prices thats the point. We are a building full of network and facilities engineers and we can cut allot of the middle people out of the process and all costs associated. We are entirely self funded and have no horrifically large bank lone or VC over our shoulders trying to make a mint then sell it off as an IPO or the like. As such that allows us considerably lower operational overhead and operational freedom to do things RIGHT. We only buy carrier grade equipment ( 5 - 7 9's standard) to cut out the majority of downtime issues and management headaches, etc. We have very good first name basis with all our suppliers and get preferential deals on what we have for both services and materials. We operate best practices for power efficient devices and constantly are upgrading things like lighting and motors to help keep the power costs down. Most of our efforts for efficiency in power however are for ecological reasons, we try to be as green as a data center can be, no reason to not keep a few metric tons of contaminants out of the sky per day/week if we can help it, is there? (I am from Northern California... what can I say) All this being said, we pass the savings on to our clients at fair and reasonable prices. Seems reasonable to me, no?

InfoBunker

65,000sqft Hardened bunkered facility 60 miles outside of Des Moines Iowa. Fully independent from outside world for up to 6 days with military grade security and blast hardened structure with 40,000sqft of data floor available.
Survivability Features:
Electromagnetic Pulse (EMP) shielding to military standards

Three-foot thick reinforced concrete, all-subterranean construction

Designed to survive a 20-megaton nuclear blast from 2.5 miles

Six day diesel fuel reserve

17,000 gallon freshwater reserve tank

All critical equipment shock-mounted on isolation pads

Nuclear/Biological/Chemical (NBC) air filtration.

The data center is located outside of the Des Moines metro within a 1 hour drive to a nondescript location well above any flood plane and outside of any major city. Founded in 2004 the former military bunker underwent a multi million dollar 2 year rebuild in order to bring itself to modern day specifications of what a tier IV data center should be. The facility is easily accessible off two major highways

The facility is located outside of the major metro on separate grids from any other major facility. Buried up to 56 feet underground and hardened behind a yard of reinforced concrete the 40,000sqft data floor is protected by multiple layers of biometric and physical security. Power is available at 100W psf and adequate cooling to meet this need. Raised floor is installed in all data sections of the building at 2 feet. Cooling is provided by both overhead ducts as well as below floor venting from the facilities Nx2 chiller system. Power is supplied by grid and independent gen sets with over 6 days of fuel secured on site.

Features:
[X] 24/7 access
[X] 24/7 staff on side
[X] 24/7 security guard(s)
[X] Nx1 Automatic fire suppression
[X] Video surveillance
[X] Nx1 Generator
[X] Nx2 UPS
[X] Alarm system
[X] Nx2 Air condition

Services:
[X] Rental of suites/rooms
[ ] Rental of cages
[ ] Rental of foot prints
[X] Rental of racks
[ ] Hosting of individual servers
[ ] Dedicated servers
[ ] Virtual servers
[ ] Office space

Connectivity:The facility sits on top of a major fiber node with over 170 strands available to multiple providers. InfoBunker itself also owns over 120 miles of route fiber to the Des Moines metro as well as other locations around Iowa to better serve its clients.

Founder Jason McGinnis
Jason's work experience includes a background subcontracting and troubleshooting for organizations like NASA, Silicon Graphics, S3 and the Department of Defense. Jason holds certifications as MCSE, CNA, and has work experience that includes the setup, administration and troubleshooting of enterprise network systems and large telecommunications arrays, as well as managing day to day operations of an active data center. He oversees the network and security organization, conforms our security to military grade standards and heads up the technical team.